Testimonials
GroveWeb registered our domain over 10 years ago. Our business is now heavily reliant on email every day.
Our domain names were registered by GroveWeb back in 2001. We have built our business with an online shopping cart solution hosted by them.
Domain Names
Registering a domain name is the first step to your presence on the web.
Registering your domain name is like registering your business with Companies House. Although you do not technically own your domain name, once registered you have the right to use it.
There is no limit to the number of names you can register
You can use our domain name checker on this page to see if your chosen name is available. The earlier you register your name the less chance someone else has of getting it.
We offer free parking of all domain names registered with us until you wish to use them.
The cost of registering is less than you think and a renewal fee is payable every one or two years to retain the name
Once you have registered your domain name you can use it for your web site and have e-mail addresses such as
sales@acompany.com
jim@acompany.com
jim.blunt@acompany.com
We offer startup packages that include domain name registration and hosting together with web page design to get your business started on the web.
If your not technically minded we can also visit your premises to configure your computers to accept email or assist you over the phone.
Check domain availability here
Other topics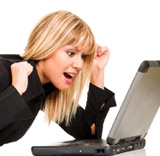 Email.
In todays world how can you communicate without it.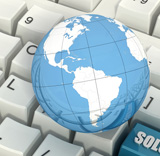 Web Hosting.
Your online presence. Marketing, blogging.....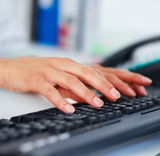 Spam Filtering.
We understand that your time is not for filtering junk mail.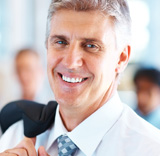 Broadband.
Get your office or home connected.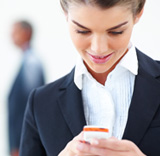 Mobile connectivity.
Mobility, stay connected while you are out.